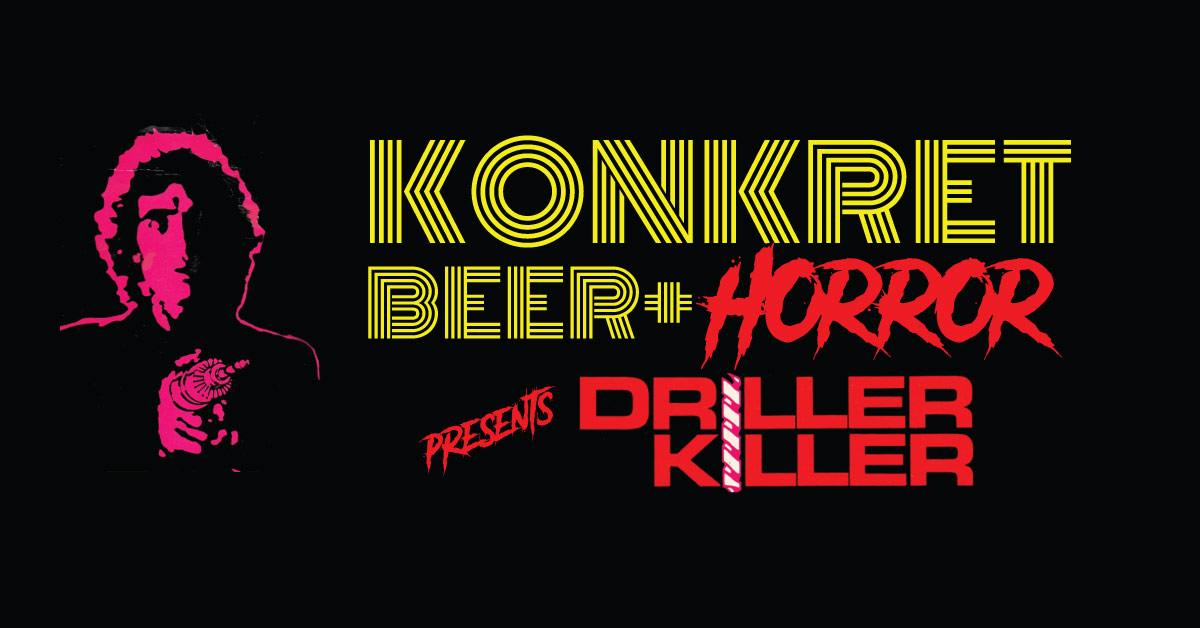 ハロウインなのでホラーイベントをやります!
28日(土)は15時からお店はやっていますが、20:30から低予算映画のパンクロックホラーコメディ「ドリラーキラー」を上映します。
ビール一杯500円です。チャージなしです。
今回はコーヒーや食べ物も予定しています。
仮装してきても変な人と思われないからご自由にどうぞ☆
Halloween is here again, so what better time to drink some spooky beers and watch some spooky horror movies?
Our Saturday night special feature is Abel Ferrara's 1979 low budget punk rock horror comedy, Driller Killer – starring Abel Ferrera himself and mostly filmed in and around his New York City apartment. This is the film that sparked the video nasty scare of the 80's, so be sure to wear your brownest trousers! We'll be screening the only Japanese-subtitled copy known to exist of the beautifully restored 2016 1.85:1 transfer. Movie starts at 8:30pm!
Aside from the spooky film, we'll be sure to have plenty of spooky beers on tap, spooky coffee and some spooky food. Updates to follow.
Come as your spooky self, or don a spooky costume!