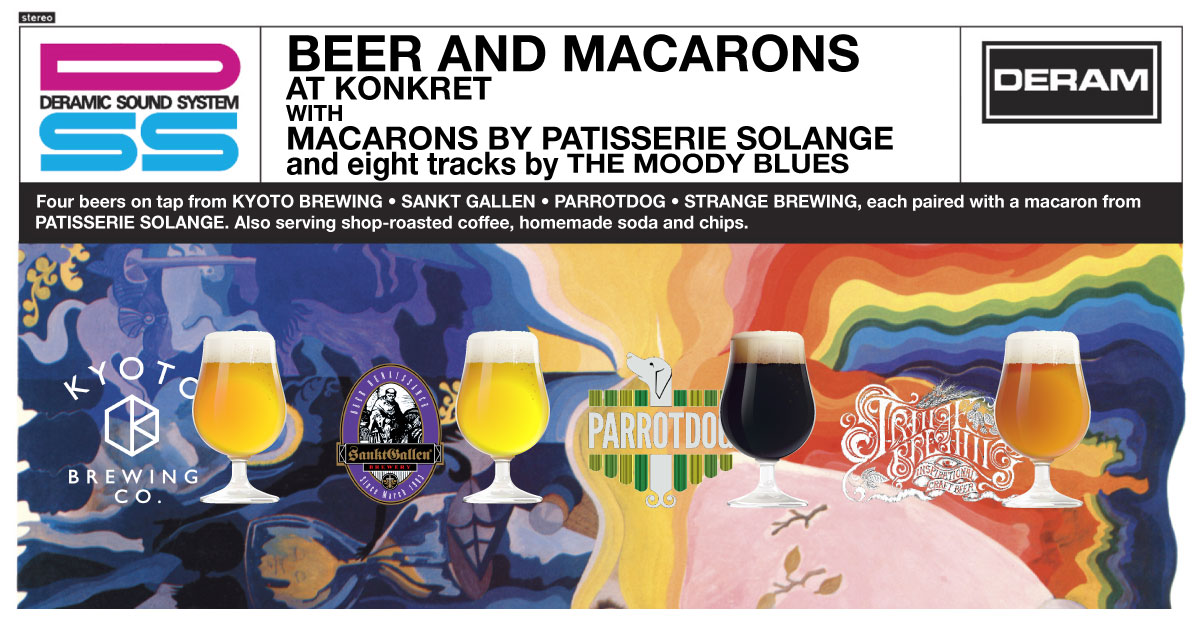 新潟最大級!もしかして世界最大級?!
クラフトビールとシュークリームのペアリングイベントをします。
GWの予定にどうですか?
シュークリームはパティスリーソランジュさんがこのイベント用に作ってくれます。見ためもかわいく味も最高です。KONKRETでしか食べれないからこのチャンスをのがさないで!
https://www.facebook.com/patisserie.solange/
今回のビールとペアリングのシュークリームです。
①京都醸造 春夏秋冬 – 春 (サワーセゾン) –> レモン
②サンクトガーレン さくら (ハーブ・スパイスビール) –> チェリー
③Parrotdog Otis (オートミールスタウト) –> ラズベリー
④Strange Brewing ラブポーション#9 (バーレーワイン) –> ラムレーズン
音楽はサイケデリックサウンドでペアリングします。60年代〜70年代のムーディーブルースを8トラで聞いちゃいましょう。
お得なセット☆
グラスビール1杯とシュークリーム1つで850円です。
ビールだけだと600円です。
シュークリームだけだと300円です。
他にもKONKRET焙煎のコーヒー、自家製ソーダ、手作りフライドポテトもあります。
遊びに来てくださ〜い♪
We've pulled out all the stops this time to bring you Niigata's premiere beer and choux à la crème pairing event. Choux design and execution come courtesy of Patisserie Solange.
https://www.facebook.com/patisserie.solange/
Beers and their respective choux are:
①Kyoto Brewing Shunkashuto Haru (sour saison) –> Lemon
②Sankt Gallen Sakura (herb / spice beer) –> Cherry
③Parrotdog Otis (oatmeal stout) –> Raspberry
④Strange Brewing Love Potion #9 (barley wine) –> Rum & raisin
The French dainties will be accompanied by the dulcet tones of The Moody Blues complete 60's-70's discography on 8 track, except one. If anyone has an 8 track copy of A Question of Balance, please be sure to bring it on the day!
850 yen will net you one beer and one chou.
Beer on its lonesome will set you back a mere 600 yen.
For a solitary chou you'll have to cough up 300 yen.
Shop-roasted coffee, homemade cardamom and coriander seed soda and french fries will also be available.